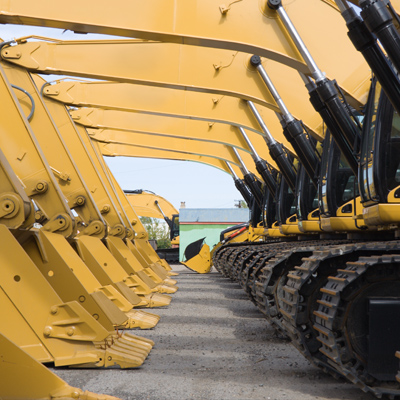 There are times when every construction business could benefit from an extra source of working capital, whether it is to make payroll, purchase materials, or take advantage of a lucrative time-sensitive opportunity. Instead of taking on debt through short-term loans, many construction companies leverage their equipment to get the capital they need through sale leaseback financing.
The True Value of Your Construction Equipment
Every piece of construction equipment you own has a monetary value based on make, model, age, condition, and purpose. Sale leaseback financing allows construction company owners to unlock the equity of their equipment for short-term capital without placing debt on the books. Sale leaseback financing can be boiled down to a two-step process. Construction equipment is sold in exchange for capital. Under the program, business owners do not divest completely, and retain use of the equipment. In the second part, the equipment is leased back as a method of repayment. Because sale leaseback financing is considered a simple transaction, construction companies get to preserve their business credit ratings and reduce the amount of visible debt on the balance sheet.
Qualifying for Sale Leaseback Financing
Sale leaseback financing is very accessible and can be arranged quickly. The most basic qualification is that your equipment is owned. Leased equipment does not qualify for this type of financing, and it is recommended that construction equipment is free and clear, or at most, the equipment should have a very small balance remaining which can be paid off in the transaction. Payments on construction equipment are typically lower and have longer terms than traditional debt-based financing methods, depending on extant credit ratings.
Sale Leaseback Financing is Tax-Friendly
Sale leaseback agreements are structured in such a way that payments can be classified as operating costs. After all, once the financing is received, your business is making payments to access the equipment sold, which is necessary for completing projects. Depending on the details of the agreement, the leaseback part of the transaction could fall under Section 179 deductions, where payments on leased equipment can be deducted when filing taxes, up to a limit of $500,000.
Derix Capital Finance specializes in equipment financing and sale leaseback solutions for construction companies of all sizes. If you need capital and want to sidestep the red tape and debt of traditional loans, contact our offices today.